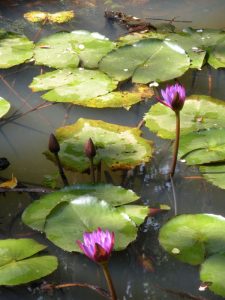 SHREYAS RETREAT, part of the exclusive Relais & Chateaux collection, has received many awards, including top 10 yoga retreats in the world and Anaha, the new spa was named best in India. A magical sanctuary nestled within 25 lush green acres with 12 luxurious cottages, it is an hour's drive from Bangalore International Airport.
Described by Travel and Leisure Magazine as a place "where ashram meets the Aman resort," Shreyas promotes the spiritual tradition of yoga for beginners and long-time practitioners. Other activities include chanting, meditation, and pranayama. You can also participate in community service in local schools, villages, and orphanages that Shreyas supports.
Shreyas offers 3-21 night packages including Wellness for the Soul, Yoga Retreat, Joy of Giving, Ayurvedic Rejuvenation, Weight Management, and Silent Retreat. Anaha, the extraordinary spa offers all Ayurvedic treatments and range of massages – Ayurvedic, Balinese, Swedish, Thai and Aromatherapy.
The amazing staff are noted for warm, unobtrusive service. The exquisite vegetarian gourmet cuisine is prepared with organically grown ingredients from Shreyas' garden.
Shreyas Retreat and Mindful Journeys share a philosophy dedicated to holistic, spiritual encounters and journeys.
Contact Regine Oesch-Aiyer at Mindful Journeys at regine@shreyasretreat.com or regine@mindfuljourneys.com or call 212-203-1239.